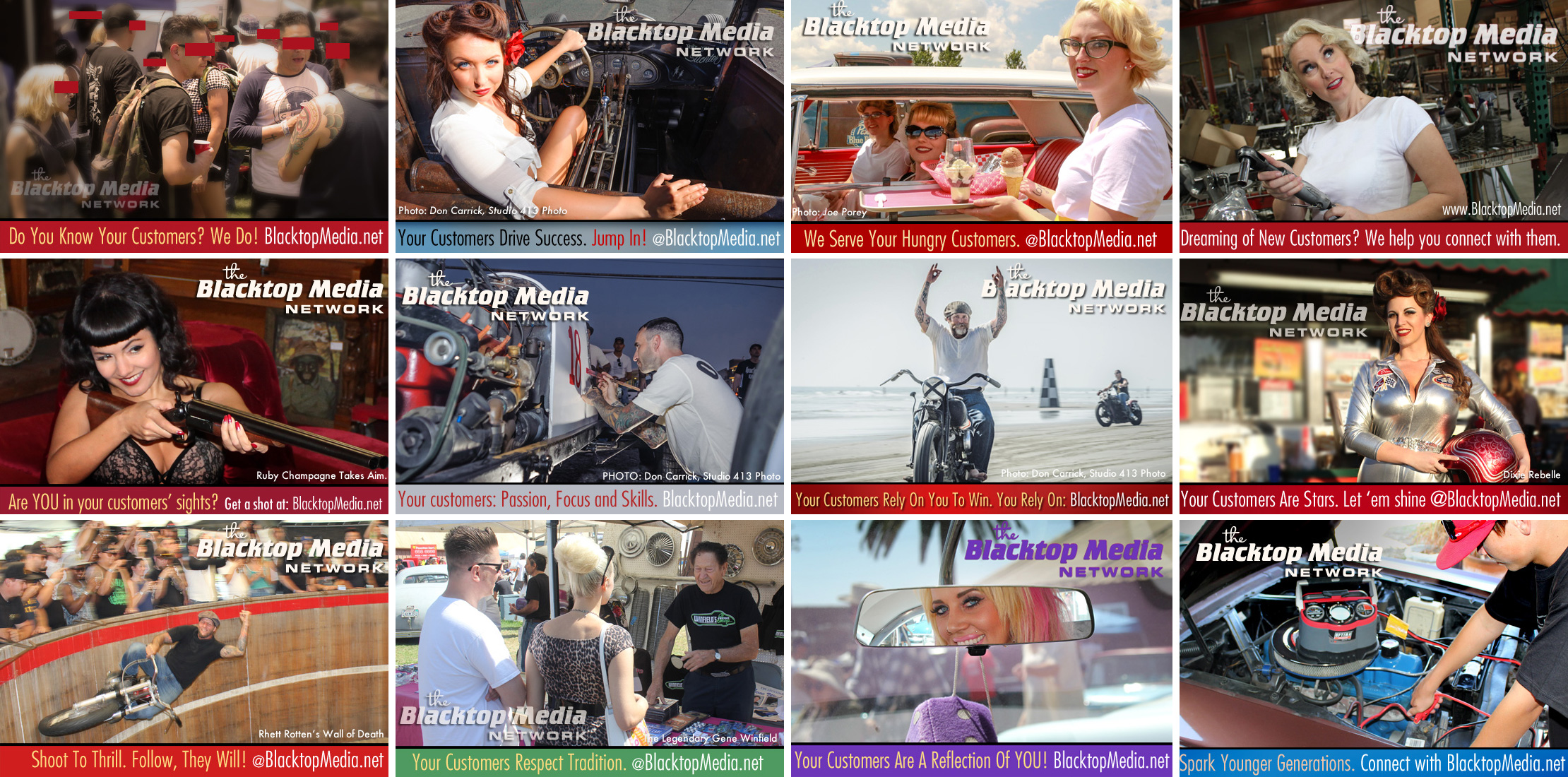 Witty, compelling, and consistent messaging, a look inside a Meme Marketing Program.
About 3 weeks ago, I had an idea of creating a daily meme post about the customer base in the Fuel Fed Industry. I first started gathering images of people we have shot around at events, shows and other projects. The focus was to showcase these people as your customers.
The Process:
To start off the project, I gathered up a couple of dozen images and created the video below. Then I created a template and worked up a typographic solution for each image. Each day (sometimes twice a day), I would create the images and post them to my LinkedIn feed. I would spend about 10-20 minutes on each post. Three lines of text to support the image and message accompanied each image. I had no idea what would happen, and let each image hold up on their own without any monetary promotion of images.
The Results:
I have 970 people in my LinkedIn network. A quick look at the analytics have found the following stats: Historically, I would receive an average of 25 views to my LinkedIn profile in a 90 day period. That average number has doubled. This week I have had 175% increase in profile views compared to the week before! A majority of the views have come from 2nd+ Degree Network (people not directly in my network). Each post is averaging around 200 views in the first day! Previously the average was 10% of that.
The Lesson:
Compelling images and witty copy help drive traffic. Consistency is key to truly drive the message. If you like what you have seen and have read here, I'd like to do the same for you.
THE VIDEO:
Highway To Your Customers from Tony Colombini on Vimeo.