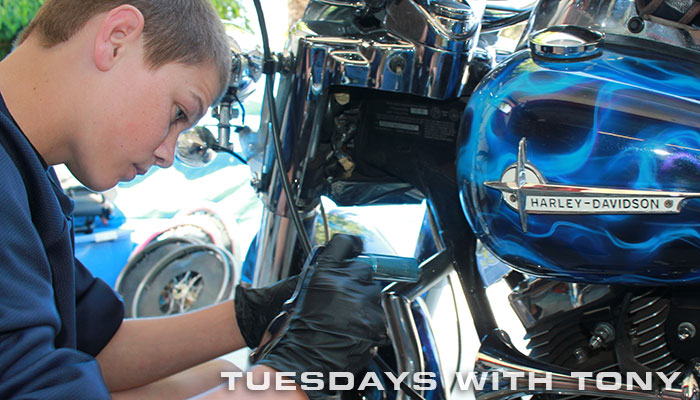 I am still in shock and awe.
It was a couple of years ago on Easter weekend, when my Nephew Marcus told me that his school doesn't have a woodshop, metalshop or even auto shop! How can this be true. Apparently the local school districts have replaced the shop classes with computer labs. The kids are editing video for Christ's sake! So, I said, well, let's make a video together. Little did he know, we were going to record him working in the garage turning some wrenches.
Needless to say, he took to it so much he didn't want to do the video. Here's an article from the day in the garage.
So I ask each and every one of you. Bring that kid into the garage. Uncles, listen up! When your niece or nephew come over for a holiday, get them in the garage. Throw a hammer or wrench in their hands. Do some fix-it job in the house, or on the car, bike, bicycle, anything. I am sure there is a project or two in there.
You will have the time of your life and they will have a life time of learning.
Watch for Blacktop Magazine as we focus on ways the automotive industry is creating programs specifically designed to fuel the passion of the younger generation. Through scholarships, programs like "Hot Rodders of Tomorrow" and more.