Hosted by The Queen of Cars Genevieve Chappell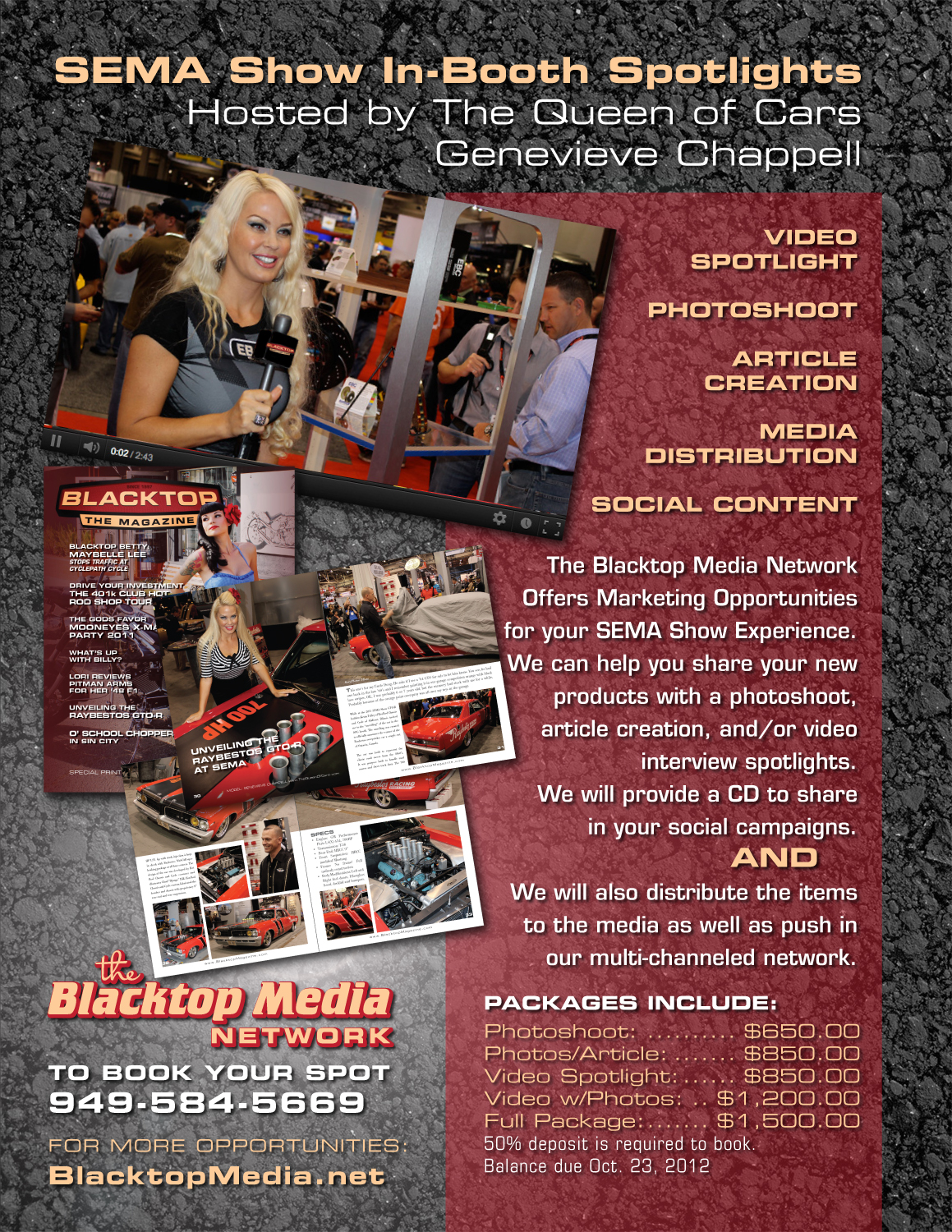 Not your typical interview but one that will explore deep into the challenges of bringing a new product to market. We will explore possible other uses for the product. Dig into your company history and find unique experiences that your potential customers will appreciate.
The Blacktop Media Network Offers Marketing Opportunities for your SEMA Show Experience. We can help you share your new products with a photoshoot, article creation, and/or video interview spotlights. We will provide a CD to share in your social campaigns. We will also distribute the items to the media as well as push in our multi-channeled network.
The Blacktop Media Network SEMA In-Booth Spotlight will provide a professional photoshoot, article creation with your approval prior to print/distribution, media distribution, and provide files for your social marketing campaigns.
PACKAGES INCLUDE:

Photoshoot: $650.00
Photos/Article: $850.00
Video Spotlight (edited to under 10 minutes): $850.00
Video w/Photos: $1,200.00
Full Package: $1,500.00
50% deposit is required to book.
Balance Due October 23, 2012
To Book Your Spot call us at 949-584-5669 or e-mail us at Campaigns@BlacktopBranding.com