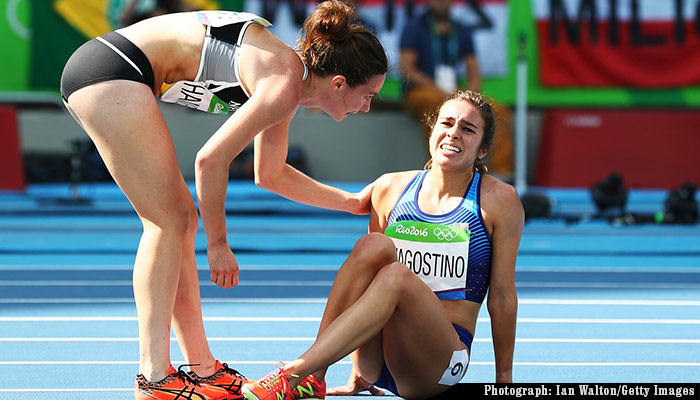 Originally published on LinkedIn Pulse, August 23, 2016
Tuesdays with Tony continues the dialog of how competitors work together to make each other great.
Here is another example from the 2016 Summer Olympics in Rio De Janeiro. Aby Raisman and Simone Biles competed against each other on the floor exercise final. They were seen holding hands and giving each other pep talks. Two competitors helping each other out by backing each other up. They went on to win Gold and Silver medals for their performances. Could this be the sign of a competitive advantage. Work closely in helping your nearest "competitor" so you both can dominate?
Am I crazy to think this can happen in today's business world?
There are more examples, also from women in the Olympics. This one happened when New Zealand's Nikki Hamblin and USA's Abbey D'Agostino were praised for their sporting behavior after falling to the track during their 5,000M heat race. The two have never met before and yet they helped each other up and finished the race together. They said they both know what it takes to make it to the Olympics and that finishing the race, no matter how much time they lost, or pain they were in, was imperative.
Because of their great sportsmanship the athletes were granted places in the final. D'Agostino was too injured to race in the final. Both ladies were awarded the International Fair Play Committee Award. Only 17 such awards were ever given at the Olympics.
Such Beauty.
Are you a collaborator? Do you appreciate collaborative efforts? Then we are the right fit for your team. If you have a winner-takes-all mentality, then keep looking.