Blacktop Depot was an automotive memorabilia store in Old Towne Orange, California.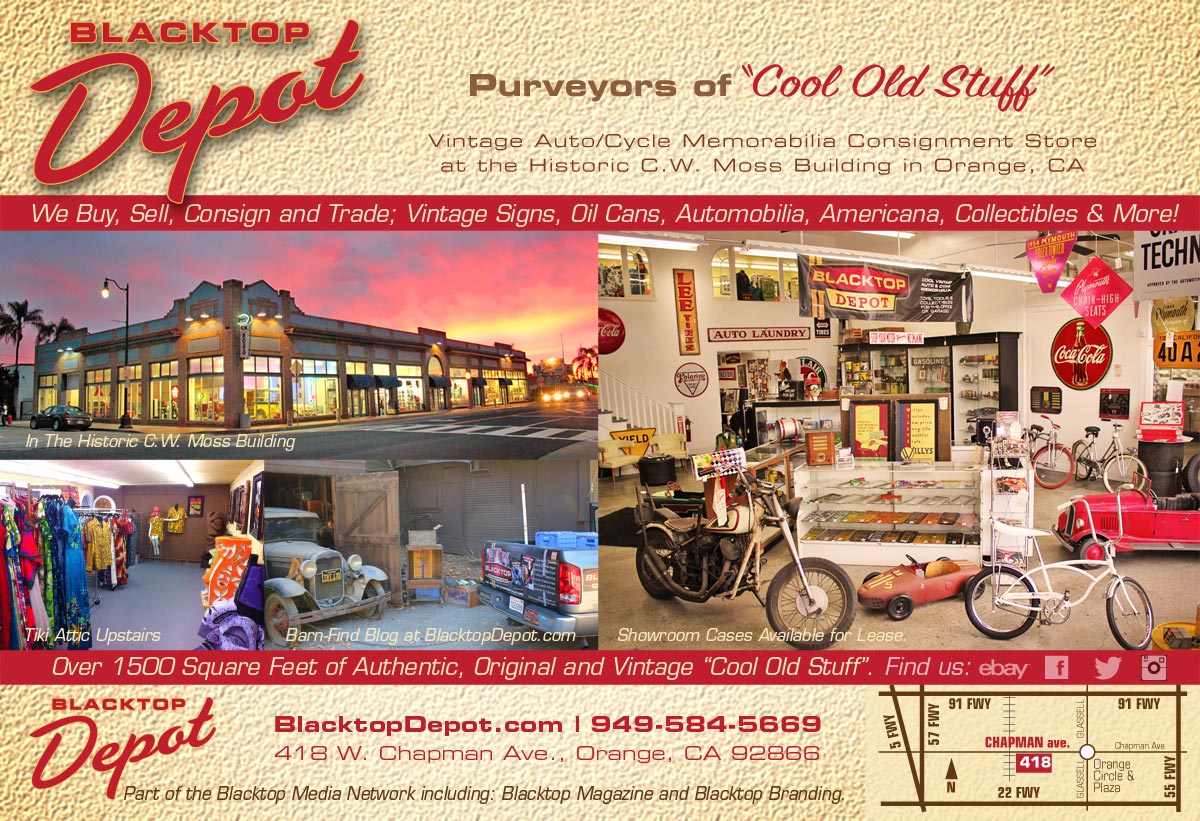 Blacktop Media principle, Tony Colombini partnered up with Car Crazy picker Chris Unger to open a one-of-a-kind vintage retail experience.
The store featured two galleries of vintage goodies, a backroom "where the deals are made" and a Tiki Attic upstairs. We had monthly open houses that featured different themes including the popular "Car Club Confidential" and Movie Night, screening of "Snake and Mongoose" with Tom "Mongoose" McEwen introducing the film to the packed crowd.
The store changed ownership in April 2016 and closed January of 2017.
If you have "Cool Old Stuff" you'd like to sell, contact Chris Unger at CarCrazyInc.com